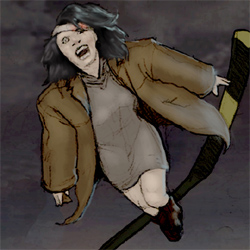 Last night I played the first session of a litlle game called Psi*Run, written by Meguey Baker.
In Psi*Run you are a bunch of Runners, amesiac with Psychic powers that try to run from the Chasers.
The game looked nice, with a really simple conflict resolution mechanic and a story-driven soul that I appreciated. The game never really went full speed, but the potential was there and I'm waiting to know something more about my silent Ivan.
Full review next month.